With the backing of their head coach, football players at Missouri are threatening to stop participating in any football activities until the president of the university system is fired or resigns. In a late afternoon statement, though, the president declined to do so, saying instead that the school would start a systemwide diversity examination.

The players' action stems from troubling racial incidents on the Columbia, Mo., campus, incidents that Missouri's Legion of Black Collegians believes were poorly handled by Tim Wolfe. The campus-wide group announced its decision, using the hashtag #ConcernedStudent1950 and a photo of 32 black men on Twitter on Saturday night. Concerned Student 1950, the student activism group leading the protests, is named for the year Missouri first admitted African-American students.
https://www.washingtonpost.com/news/ear ... on-strike/
That's fine, but why should they be taken seriously when their first demand requires that the University President acknowledge in a hand-written letter his "white male privilege" ?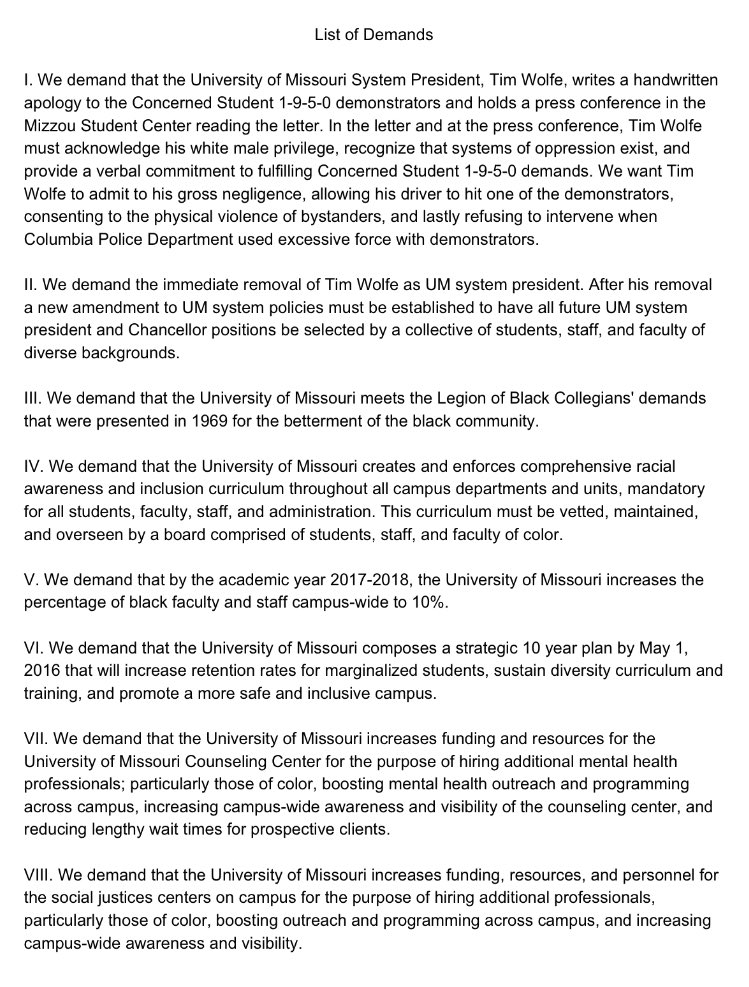 https://pbs.twimg.com/media/CTQjn_1UAAAmmnB.jpg
(direct link to image if it did not embed properly)